Powder Hunting Bacbcourtry sking in Sapporo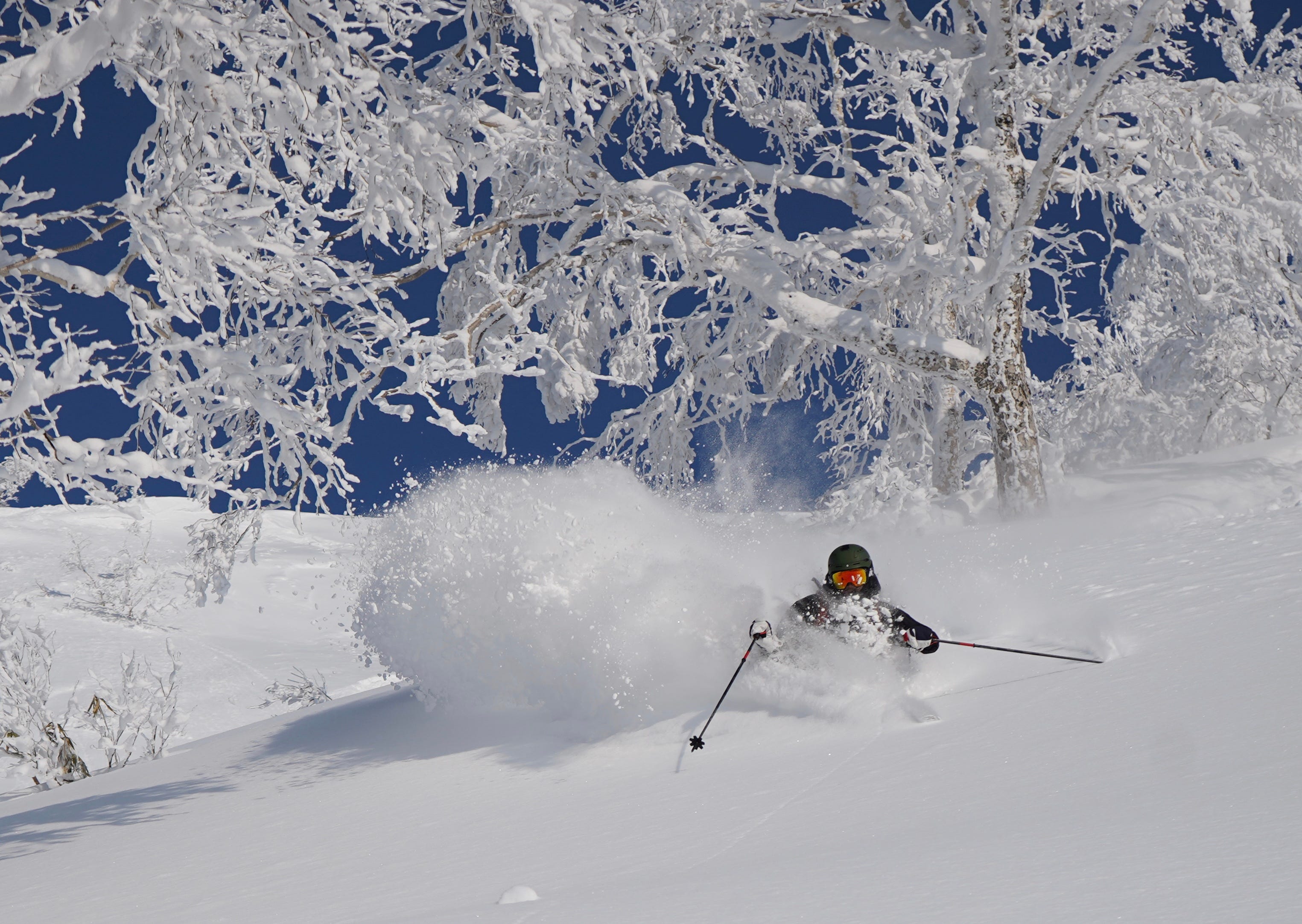 【Name of Activity】
・Powder Hunting Bacbcourtry sking in Sapporo

【Tour date】
・Sunday 3 March 2023

【Meeting Time】
Meeting time is 07:45am.
※We may not be able to respond to reservation requests when other activities/tours are being held.
※Please note that any late arrivals to the starting times may result in the cancellation of your reservation.

【Duration】
・From 08:00am to.03:00pm.
【 Number of participants】
From Minimum 2 guests to maximum 8 guests.

【Eligible Participants】
・Please note that all guests must still be at an advanced to expert level on the descent in order to participate in this trip. If you have question about ski/ snowbord level, please send a mesaage.

【Meeting place】
・In Nono Terrace
〒061-2303 317 Nishi 4 chome Jozankei Onsen Minami-ku Sapporo (Inside Nono Terrace Field Play Base Friluftsliv)

【Fee】
・20,000yen / 1 person (Included insurance)

【What to bring】
・Sking / Snowboard, Wearing, Backcountry gear ( ski skins, snowshoe, backpack, plobe, shovel, avalanche tranceiver)
※ If you need backcountry gear, you can rent these. Please send a meesage.

【Please remember...】
・Please note that we cannot accomodate any food allergies.
・Tours may be cancelled in the case of bad weather.

【Payment methods】
・Cash
※Please note that we cannot accept credit card payments.


【Insurance】
・As a precaution, we also carry product liability insurance.(It is compensated low range. If you were worry, we recommend that you sign up for insurance by yourself.

【Cancellation Policy】
・50% nonrefundable before 6 pm the day before
・100% nonrefundable on the day
【Contact】
・If you have questions, please send a message.
E-mail address